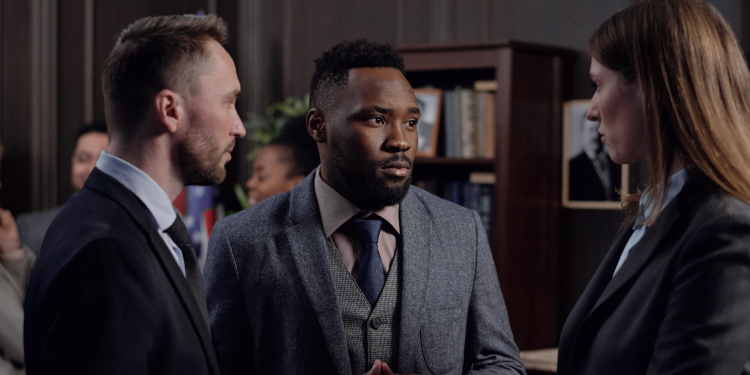 The Art Of Rebranding
It's been a while my hands met keypad to share my thoughts on brand inspiration and strategy. And a lot has happened in my absence. The routine struggle of brands trying to be heard above the din in this fast growing Ghanaian market is heightening, and just recently, one of Ghana's legacy brands unveiled a new identity in grand style. I'm sure the phrase "His and Hers" rings a bell in our minds. It rings so loudly it's hard to deny that the teaser for this rebrand campaign achieved Top Of Mind Awareness. I've never seen a teaser campaign rip solidly through the digital sphere so well and have such a resounding recall anytime the phrase "His and Hers is mentioned. Amazing awareness, but the big question is, "Did the rebranding achieve the objective? Well………. I'm not here to be the judge, but one thing I know has brought me here is the need to address the topic of Corporate Rebranding.
CORPORATE REBRANDING
So basically, corporate rebranding happens when an existing brand decides to give itself a differentiated identity for various reasons. It could be to boost sales/productivity, a merger/sale of the company, or just to regain relevance amongst its target audience. There have been many successful rebranding stories worldwide which we can all take cues from, however there are also as many unsuccessful rebranding stories especially right here in Ghana. The rebranding process can be likened to a fashion makeover. A fashion makeover entails changing your hairstyle, your entire wardrobe, and attitude. It's a radical evolution and an enhancement on the existing identity. Note the keyword here is "Enhancement". Makeup enhances and improves your looks, not disguises you like a mask does. Bad rebranding is like putting on a mask.
CHANGING THE BRAND COLOURS AND LOGO IS NOT REBRANDING
This is one error that is common in the rebranding process. There is more to the brand than just logo and colours. A brand encompasses the entire look and feel, tone of voice, customer care, environment, values, communications and most importantly the staff. Yes, the staff. They play a very key role in the rebrand process. No one is a better brand advocate and ambassador than employees, especially frontline staff who interface daily with customers. If the values of the brand don't sit well with the very people who propel the everyday activities of the brand, then there is no brand. How do you expect the consumer to believe in the product when the employees don't believe in it? Some years ago, GOIL went through a very exciting rebranding process, and I remember vividly in my mind's eye the exciting visuals that the teaser campaign carried with it. All over the country they had billboards and press ads communicating the tagline "Good energy is coming". The teaser got Ghanaians talking and anticipating the big reveal. Eventually "Good energy is coming" led to the reveal of a new and refreshed GOIL brand. The brand was reborn with a new logo, font, tagline, and even the filling stations and shops had a colourful and futuristic facelift. Well, a few years down the line, the flamboyance the refreshed brand came with has waned considerably and you might be wondering where they erred? In my opinion, the new GOIL looks visually and aesthetically pleasing but the experience is still the same old GOIL our fathers used, and I'm sure majority will agree with me. The differentiated and unmatched customer experience GOIL filling station attendants began with seems to have gone with the wind. They seem to have adapted a laissez faire attitude to customers, and this brings me to my second issue which is "sustenance". Just like you visit the salon or barber weekly to stay trim and maintain a good look, every rebrand campaign must have a sustenance plan to constantly keep the brand looking good. A sustenance plan simply entails staff refresher courses, refreshed communication/adverts and activations to keep the brand story constantly alive. Now I'll give a direct comparison to SHELL Ghana. SHELL has been in the market for many years, however anytime I visit a SHELL filling station to purchase fuel, the attendants welcome me with a smile and offer to clean my windshield for free. Over the years, they have been consistent with this experience, and such a simple gesture as a free windshield cleaning has won me as their frequent customer. It's that simple. They didn't have to do much to influence my choice of where to buy fuel. Good corporate rebranding must stem from the basics and cover every single customer touch-point. No one can tell the brand story better than the staff. And to ensure this, a sustenance plan should be developed subject to annual review.
LESS IS MORE
Corporate rebranding can even be done without changing logos, or brand colours. Sometimes launching a promo is enough to bring the brand back to the minds of the consumers. Taking us back to the HIS and HERS campaign which heralded the rebranding of Ghana Commercial Bank to GCB. From sentiments gathered on social media, the big reveal was an anti-climax after an exciting teaser campaign. GCB achieved their aim of disrupting the market and getting the attention they wanted, however the consumer felt let down even from onset. The transition from teaser to big reveal was disjointed, not by messaging but synergy. Ghana Commercial Bank did not leverage on the existing brand equity and goodwill they had built over many years. They threw away all values of the old brand and quickly jumped unto the big idea in a bid to connect. Imagine suddenly your grand-mother decides to wear a crop top and a mini skirt on a pair of high heels. It will be such a jarring sight to behold because in her bid to connect, it will rather look like a forced attempt. In the rebranding process, the story must hold credibility instead of looking like a superficial facelift. Simply put, the consumer must find the new rebrand story believable. GCB seemed to have gathered the right insight however the shift was radical and had a high risk of alienating the established legacy customers they had gained over the years. Corporate rebranding must not always be a full scale 360 approach. Sometimes all it takes is an exciting, engaging and very rewarding consumer promo that would get everyone talking. An exciting consumer promo like Fidelity bank's BIG ZERO promo is sure to get heads bobbing in the direction of GCB. Sometimes to give your home a new look doesn't require reconstruction and rewiring. A little splash of colour or activity can bring your home back to life. Same applies to your brand. Less is always more.